 Reynolds Jet Announces the Renewal of its ARGUS Platinum Status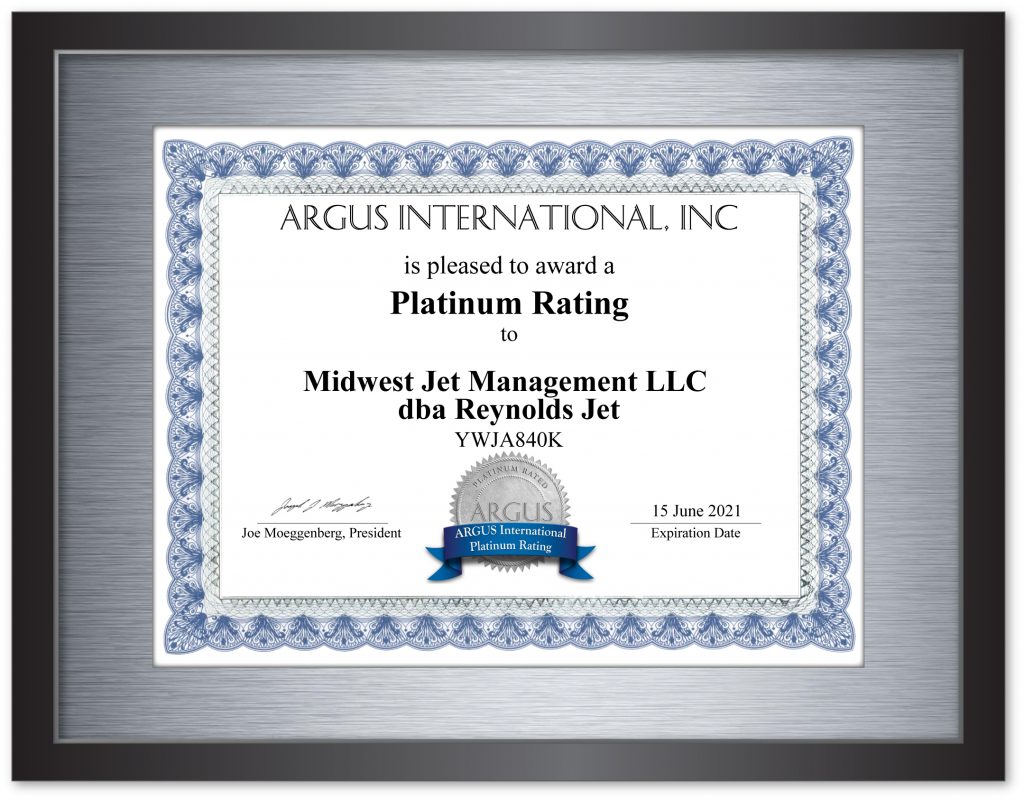 Cincinnati, September 4, 2019 – Reynolds Jet – a leading provider of aircraft management and on demand charter services, based in Cincinnati, Ohio – is proud to announce it has once again retained its ARGUS Platinum certification. The company has now held this pinnacle rating since 2009.
ARGUS Platinum is the aviation industry's most respected, recognized and requested designation for safety and operational excellence that can be given to FAA Part 135 operators.
Paul Rentz, Reynolds Jet's Director of Operations, commented "Maintaining our ARGUS Platinum status, that stands alongside our current IS-BAO Stage 3, reinforces our operational excellence and approach to safety. these two ratings combined provide the complete confidence and peace of mind our aircraft owners, savvy jet charter customers and passengers now seek for their flights".