The Program – The Next Generation in Private Flying
The  Jet Program is the new, and most simple, aviation program in the aviation industry today. Reynolds Jet has evolved the dated fractional ownership and traditional jet card concepts, to make private jet travel more simple and accessible than ever. The Program gives private jet travelers the full freedom and control to make the most of their time and flying expenditure.   
Now you can truly enjoy all the benefits of private jet ownership, with no risk whatsoever. This program is designed for private travelers who have regular aviation booking requirements. No cards full of restrictions. No upfront capital commitment necessary. Just one simple flat rate, with full visibility on all your flying.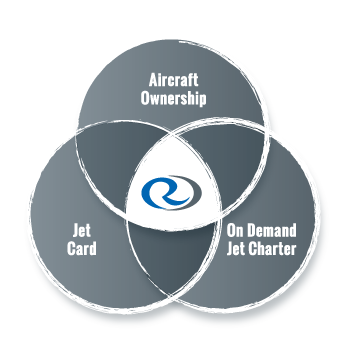 Giving You the Best of All Worlds
Our Jet Program is like unlike any other in the industry. You receive all the benefits of private jet ownership without the large capital investment or any of the risks.
It combines a competitive simple flat rate that you would expect with a jet card, but without the restrictions of black out days, limiting operational area, or an upfront commitment if you so wish.
This program also gives you the flexibility that chartering a private jet on demand affords you – zero commitment beyond the flight itself and access to all aircraft types.
You'll also experience our renowned top-notch boutique service, every time.
The Features: 
Full flexibility to fly on mission-appropriate aircraft

Guaranteed availability

Fixed hourly rates locked in for 12 months

Minimum segment charge of 1.5 hours

48 hour minimum notice period for Non-Peak Travel Day 

120 hour minimum notice period for Peak Travel Day

2015 peak travel days are Jan 1-3, 30; Feb 1-2, 12-17, July 2-6; Nov 24-30, Dec 23-31

No unexpected charges or hidden fees

No commitment, beyond that of the flight

Real-time flight tracking and updates
The Benefits: 
No capital investment needed or long-term commitment

You can fly with us as often as you wish

Set hourly pricing for each jet cabin category

All-inclusive rates contain all operational fees, taxi time (six minutes on takeoff and six minutes on landing), with fuel and FETs included too   

One single phone call, and all aspects of your trip are arranged

Fly with as little as 24 hours notice

Guaranteed aircraft – even on the busiest days

Reynolds Jet's operations are classified with ARGUS Platinum and IS-BAO Stage III

When not flying on our fleet, our select partners meet ARGUS Gold standard or equivalent, or better

Experience the Reynolds Jet boutique service