 King Air 350 Added to the Reynolds Jet Fleet.
A beautiful King Air 350 turboprop has been added to the Reynolds Jet fleet. This 9 passenger aircraft is the ultimate aircraft in its class – some might argue that it is in a class of its own.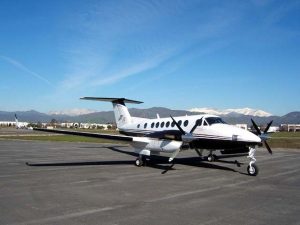 The aircraft is currently being subjected to a comprehensive conformity inspection prior to joining the other aircraft on our charter fleet. Once available, this aircraft – which will be based in Lexington, KY (KLEX) – should be very popular. We shall be posting more information on its progress as soon as it is available.