Safety Through Operational Excellence
Reynolds Jet lives and breathes safety.  With this uncompromising fixation, Reynolds Jet adheres to the most rigorous safety standards in the world.  We surpass the most demanding benchmarks set by the FAA and outside company audits, on an annual basis.
Reynolds Jet operations are classified with the ARGUS International Platinum Rating and the IS-BAO Stage III, which means that you can have complete confidence in our fleet, our operations and all of our flight staff.
As an extension of your team, each member, from our world-class pilots in the air to our dedicated aviation experts on the ground, all go through and surpass stringent industry requirements.  Our deep knowledge and extensive experience ensures that every flight goes according to plan, every time.
We give you complete peace of mind, knowing that you, your passengers and your aircraft are in safe hands at all times.
Reynolds Jet Recently Advanced its Operational Excellence with IS-BAO Stage 3 Certification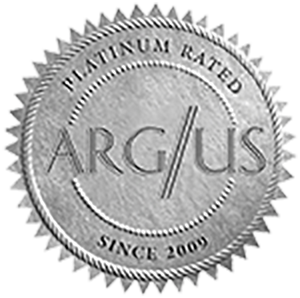 ARGUS PLATINUM SAFETY RATING – The highest rating that can be achieved with ARGUS, recognized as the ultimate validation of operational excellence and flight safety best practices. As of February 2015, only 126 operators, worldwide, hold the platinum rating.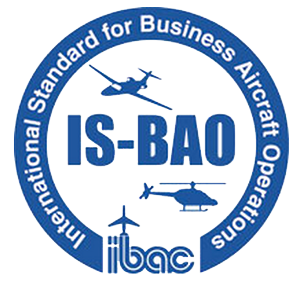 IS-BAO STAGE THREE OPERATOR – A set of performance-based and process-oriented standards, recognized as the international standard of operational excellence. This code of best practices is based on Safety Management Systems (SMS) principles of policy and procedures, risk management, safety assurance and safety promotion.
SAFETY MANAGEMENT SYSTEM (SMS) – Reynolds Jet has an integrated Safety Management System, managed by our Safety Officer. The formal SMS is a proactive approach to safety, providing measures to identify and mitigate potential safety risk. Our dedicated Safety Officer exists outside of the organizational chart and is given non-retribution reporting authority directly to our ownership. We have an established Safety Management System and Emergency Response Plan that may be customized to dovetail with your systems, if applicable.

FLIGHT RISK ASSESSMENT – Our pilots and dispatch office complete a Flight Risk Assessment worksheet before every flight. These sheets are tabulated in order to ensure that ALL factors are weighed (not just weather, for instance) prior to a flight being dispatched. We consider every factor imaginable in order to determine that every flight is safe and secure.

WYVERN REGISTERED OPERATOR – Adding further commitment to safety and our dedication in providing excellent service, we are also a Wyvern Approved Operator. Registered operators receive a globally-recognized affirmation that demonstrates a daily commitment to safety and industry best practices. We use the Wyvern's Pilot and Aircraft Safety Survey (PASS) program on every flight. This due diligence report provides charter customers with a comprehensive view of information regarding the operator, pilots and the aircraft. 
AIR CHARTER SAFETY FOUNDATION MEMBER – In agreement with the FAA, the ACSF enhances safety by providing a systematic approach for employees of on demand charter operators, fractional program managers and Part 91 flight departments to promptly identify and correct potential safety hazards. The ACSF vision is achieved through 1) Promotion and facilitation of risk management programs 2) Advocacy and support for industry adoption of a common audit standard 3) dissemination of safety information and 4) creation of additional programs that advance the goals of the foundation.