A Unrivaled Aviation Experience
Welcome
Founded in 2008, Reynolds Jet is an industry-leading provider of aircraft management and on demand private jet charter services. We serve corporations, entrepreneurs, government leaders and private clients who expect the very best in safety and service, for all their private aviation travel.
Designed for each unique private air travelers' needs, we craft boutique solutions that create a personalized experience for every flight they take with us.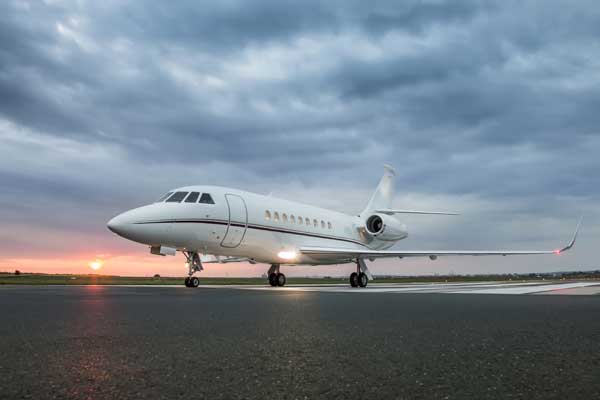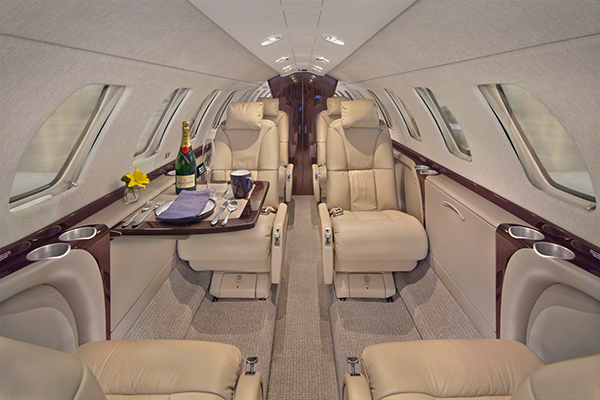 We are in the business of serving people
As a service company in the private jet industry, we are passionate about delivering an exceptional aviation experience with outstanding authentic hospitality. Because every customer is different – and their vision of perfection is too – we take time to learn your individual wants, needs and notions so that we can meet any request.
Nothing is too much trouble. Even when your needs evolve, we adapt and innovate.
Nine-tenths of aviation is on the ground
Excellent Aircraft Stewardship
We take great pride in our heritage of large operator expertise, systems and knowledge that is fused with dedicated operator agility, focus and attention to details. This is what allows us to provide a support service experience that is both exceptional and memorable.
Then there are all the behind-the scenes elements. We have incredible people, each one a specialist in their function of the business, taking care and pride in the smallest of details, to make the bigger things happen seamlessly.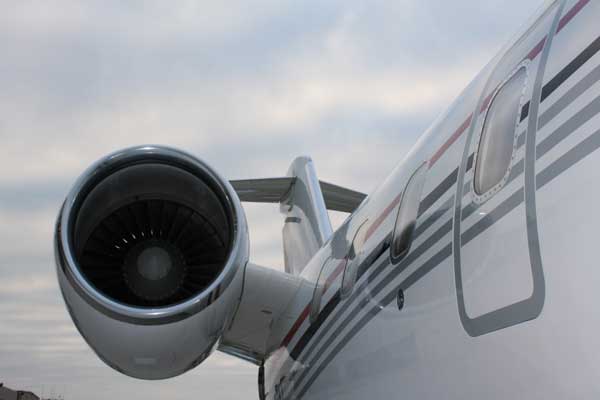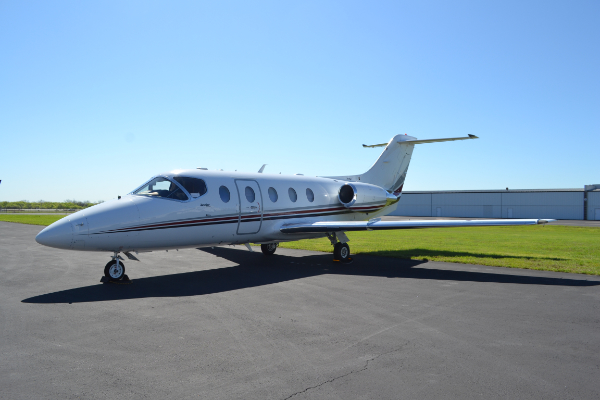 Exceeding Highest Levels of Safety Standards
Fewer than 1% of all charter operations in the U.S. have earned the very highest safety accreditations that we have attained. An accomplishment attained with a relatively lean, dedicated flight department, built on the philosophy of better, not bigger.
Our dedication to the customer shows in everything we do. Our relentless obsession in the pursuit of excellence dates back to day one. These safety accolades are not a destination for us, more a significant milestone in our continuous improvement journey.
J. MERCER REYNOLDS | Owner and President
Aviation experience: 18 years
Mercer Reynolds is the Owner and President of Reynolds Jet, since acquiring Midwest Jet Management in 2008. Mercer changed the name to Reynolds Jet Management to reflect the history and traditional of exceptional customer service associated with the Reynolds family name.
Mercer has held positions of Owner and General Manager of Air 10 Jet Center (KLUK FBO), Travel Manager in the White House Travel Officer managing the chartering of aircraft for members of the press for President Bush's overseas trips, and coordinating logistics with the US Secret Service and White House Military Office.  He currently owns Cincinnati Jet Center, based at Butler Country Regional Airport.
As President, Mercer is responsible for the culture here.  This boutique customer service and safety culture is deeply instilled throughout Reynolds Jet.  It is personified by every employee, and only continues to get stronger.  His role is to ensure the company's dedication to safety – that we live and breathe it – will never be compromised, and that we conduct business with complete transparency.
Mercer has a unique perspective in the industry, having been on both the aircraft ownership and private jet user side of charter management.
Mercer holds a B.A Philosophy degree from University of North Carolina, Chapel Hill.
PAUL RENTZ | Director of Operations
Aviation experience: 24 years
Paul began his aviation career at the age of eighteen, enrolling in flight school at Daytona Beach's Embry-Riddle Aeronautical University. After earning his wings, he became a flight instructor at the university and soon after, accepted a position as lead flight instructor at a small flight school in Ypsilanti, MI. With more than two years and 1,700 hours of flight instruction under his belt, he started off his private aviation pilot career as a Learjet First Officer for an aircraft charter company in Cincinnati and quickly advanced through the ranks to Captain in the Lear 60 and Challenger 604. After nearly 10 years there, he next joined the Global Flight Operations team at a large Fortune 500 company as a Gulfstream IV and 550 pilot. During his six-year tenure, he flew into every continent (minus Antarctica), and circumnavigated the globe three times. Paul's depth and breadth of experience has been the perfect platform for his leadership roles at Reynolds Jet.
Paul joined Reynolds Jet in 2014 as a Captain in the Challenger 604, and has since added the responsibilities of Safety Officer, Check Pilot, and Chief Pilot. In addition to his flying duties, Paul now serves as the Director of Operations where he is responsible for the safe and efficient execution of all operational aspects of the company and oversees all operational personnel to ensure that customers' expectations are constantly exceeded.
Paul holds an Aeronautical Science degree from Embry-Riddle Aeronautical University, ATP, CFI, CFII, MEI, and Dispatcher Certificate. He is type rated on Learjet, Learjet 60, Challenger 604, Gulfstream IV, and Gulfstream V.
CHRIS HAMBLEN | Director of Charter Sales
Aviation experience: 11 years
Chris Hamblen joined the Reynolds Jet team in 2009, bringing his extensive knowledge in previous positions as Director of Owner Services and Owner Services Account Management.
In his role of Director of Charter Sales, Chris is available 24 hours a day, 7 days a week to our charter customers, 365 days a year. He leverages his knowledge of the local charter market, and his national charter sales network, to arrange the private jet travel for high-net-worth individuals, entrepreneurs, business leaders and politicians.
Chris holds a bachelors' degree from the University of Cincinnati.
DEBBIE JUSTUS | Director of Finance
Aviation experience: 16 years
Debbie Justus has been with Reynolds Jet since the first day, from the moment the 135 certificate was approved back in 2003.  Under different owners and company name at that time, Debbie has seen the company change into what it has become today.
Debbie started out her aviation adventure as Comptroller for Air10 and then Midwest Jet Management.  Previous positions held outside of aviation include Chief Bookkeeper for Gold Medal Products Company, Accounting Specialist for Howard & Nunn Inc. CPA and Accountant for Mead Corp.
A Reynolds Jet employee since 2008 – at this time the company name was changed to Reynolds Jet Management, to reflect the history and tradition of exceptional customer service set by the Reynolds family – Debbie is responsible for each aircraft owner's accounting activity, handling the day-to-day financial operation of the aircraft.  She ensures that the monthly owner reports are completed accurately and timely, tracking all aircraft utilization activity (owner and charter) and itemized fixed and variable incurred costs, including fuel purchasing reporting and maintenance.
Debbie graduated from Northern Kentucky University and holds a Bachelor of Science in Accounting degree with Minor in Management.
JODIE FITZGERALD | Owner Services Manager
Aviation experience: 4 years
Jodie Fitzgerald joined the Reynolds Jet team in 2015, bringing extensive knowledge of hospitality and customer service, working for 12+ years at luxury boutique hotel The Cincinnatian. In her role as Owner Services, she is available 24 hours a day, 7 days a week to our aircraft owners. She is responsible for ensuring our crafted boutique service is steadfastly upheld and that each aircraft traveler experiences extraordinary care and peace of mind.
"Ask and you shall receive…as long as its legal" is Jodie's motto.
Jodie is a Cincinnati native, and a PR and Marketing Graduate of Spring Hill College in Mobile, AL.
DONALD C. MADER | Director of Maintenance
Aviation experience: 35 years
Don Mader started out his aviation career at the age of 17 performing a summer job as a mechanic's helper, working on Bell 206 Jet Rangers and Long Rangers. When Don graduated high school, he went to college for his Airframe and Powerplant license and Associates Degree. From there, he worked for McDonnell Douglas and Boeing Aircraft Company working flight line for the AH-64 attack helicopter and 757 depot maintenance for several years. Don's interest in larger aircraft grew and so pursued Heavy Jet cargo line maintenance where he was responsible for a fleet of 60 aircraft, ranging from Boeing 727,747 Airbus A300 and Douglas DC8, DC9 and DC10 aircraft.
Don has been in Aircraft Management as a Supervisor and/or Director for the past 27 years. Throughout his entire career he has been responsible for maintaining aircraft to the highest level of maintenance and safety.
In his current position of Director of Aircraft Maintenance, Don is responsible for coordinating/communicating real time aircraft status and maintenance requirements between Charter Sales, Maintenance, and Operations. Locate certified contract maintenance for AOG aircraft and assist in diagnosing/troubleshooting maintenance discrepancies. Order/tracks parts to ensure the timeliest repairs for AOG maintenance. Find and approve certified A&P maintenance along with certified part 145 repair stations to comply with scheduled and unscheduled maintenance on our aircraft fleet. Ensure that our Certified part 135 operation runs safely and within the guidelines of the FAR's.
JOE NAUGHTON | Chief Pilot
Aviation experience: 32 years
Raised in Manhattan, Kansas, Joe's aviation career fell into his lap over 32 years ago when a friend of a friend helped him get a job washing airplanes.  It was love at first sight, and from that beginning with Capital Air he also worked as a lineman and dispatcher, while taking advantage of flying lessons after work.
Joe's flying jobs have included flying jumpers, flight instructing, survey work, photography, charter, freight and corporate.  While flying for Aberdeen Flying Service in South Dakota, he held the positions of Captain, Chief Pilot and Check Airman, flying a wide range of Cessnas. From there, Joe took his first solely corporate pilot position as a co-Captain and eventually Chief Pilot on a Citation Bravo for Iowa Glass Depot, based in Cedar Rapids, Iowa.  His career brought him to Cincinnati in 2010 flying for Omya, Inc as a Captain on the CJ3, CJ4, Falcon 50 and G150.  With Omya, he acquired a great deal of experience flying in Central and South America. Joe came to Reynolds Jet in December, 2018 as a Captain on the Challenger 604.
Joe also served in the Untied States Marine Corps as the Motor Transport NCO attached to a supply company.  In that capacity Joe likes to say he did the same thing he's doing now (moving people), just at a different altitude.
Joe began his college undergraduate studies at Kansas State University and is currently enrolled at Liberty University, finishing those studies online.  He plans on completing those studies in May 2020, graduating with a bachelor's degree in Business Administration.