 Reynolds Jet Celebrates a Decade of Operations in Private Jet Management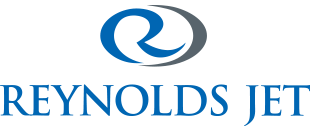 Cincinnati, OH., May 8 2018– Reynolds Jet, a leading private aircraft management and jet charter company, is celebrating 10 years of operational excellence this year.
Mercer Reynolds purchased Midwest Jet Management a decade ago to provide private jet owners and travelers with authentic world class hospitality, while delivering exceptional aircraft and financial stewardship with operational excellence.
Starting with three aircraft back in 2008, the company now manages eight aircraft for corporations, entrepreneurs and government agencies, across the spectrum of light jet cabins to the ultra long-range jet category. These aircraft models include Gulfstream, Bombardier and Hawker/Beech.
Bryan Tye, Reynolds Jet's Director of Operations who has been with the company for eight years said "This milestone in our journey is a testament to our 'partnered approach' with our clients and personalizing their operations, and to our talented people who are providing the highest levels of safety, service and value, every day."
Reynolds Jet aircraft management programs offer complete customization and personalization to maximize jet owners' assets with operational and financial peak performance. What sets Reynolds Jet apart is their focus on creating better one-to-one support for each customer and building resolute longstanding personal relationships. Every expert in the business becomes a personal extension of the owner's team, serving as their very own dedicated private flight department.
Reynolds Jet's charter operations is among the very safest in the business, having attained the ARGUS Platinum rating since 2009, and being IS-BAO Stage 3 registered since 2017. Reynolds Jet is also a member of the Air Charter Safety Foundation, NATA and NBAA, and is a Wyvern registered operator.
For more information on Reynolds Jet's private jet management and on demand air charter services visit https://reynoldsjet.com/