Our Partners
Beyond the flight, Reynolds Jet is active in leveraging our reputation and influence by supporting diverse projects and initiatives across the nation.  We have also carefully selected the best product, service and brand partners, so you can take advantage of these extended high-quality services and products.
DRIVR
Drivr is your on demand, personal hired car. We take going green to a whole new level.
Taxi rides are a thing of the past. No longer do you have to flag down a cab on a busy street, put up with the stained seats and sour smells of a well-worn interior, or engage in an awkward exchange when your driver insists on cash payment. We live in a world where transportation services can be requested from your iPhone, iPad or Android.

Now, offering luxurious, reasonably-priced, environmentally-friendly transit via a fleet of fully electric Tesla Motors vehicles, Drivr is the next natural evolution in private transport.
A Tesla is a work of art. The sleek, streamlined design is stylish but understated, classic but not gaudy. Within, the hand-wrapped microfiber and synthetic leather surfaces provide a comfortable, spacious ride for you and your friends. Whether you're headed to a new restaurant across town or a cocktail bar a few miles away let Drivr's highly-qualified chauffeurs act as your concierge for the evening, as you're smoothly carried through the city in the safest vehicle ever tested by the National Highway Traffic Safety Administration. Perhaps best of all, your carbon footprint is nearly non-existent: The Tesla Model S averages between 250 and 300 miles per charge.
Learn more about Drivr
DECISIVE ACTION
Decisive Action provides domestic and international security solutions in peacetime and hostile environments.  Their high-risk security teams are able to deploy and be on-site within hours to provide turnkey solutions 24/7.  The highly trained operators and instructors of Decisive Action have years of experience and countless hours of training through military, law enforcement, and the private sector.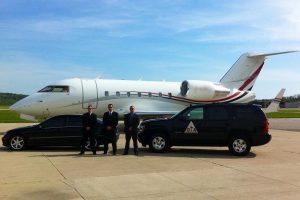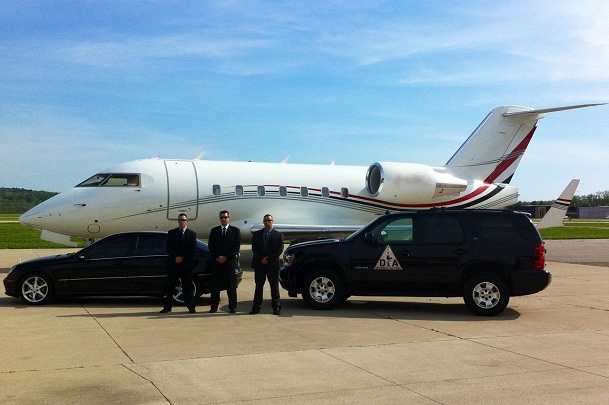 Reynolds Jet is pleased to be a service partner with  Decisive Action, to bring our clients an additional level of security to our private and corporate travel services.  We are the only private jet charter company to offer this service as an integrated part of our daily operations. Should you require this service, we work cohesively with Decisive Action to provide a seamless experience.  You will not be referred to a third party provider with whom we have no report or operational control.
We have implemented certain qualification standards for all Decisive Action operators when flying with clients.  This includes safety aspects of the aircraft and emergency situation training.  Although the Decisive Action operators are not considered aircraft crew members, it is comforting to know that they have this additional knowledge.
Learn more about Decisive Action
TORGOEN
– "The Official Timepiece of Business Aviation"SM
Torgoen Swiss was created by aviation enthusiasts and watch manufacturers, with the goal of creating professional pilot watches using the highest quality Swiss movement.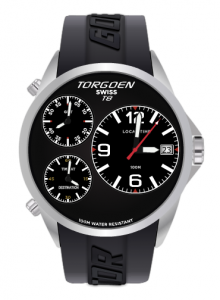 Reynolds Jet is pleased to be a brand partner with Torgoen Swiss Professional Pilot Watches.  Torgoen's commitment to the highest quality standards is un-compromised in every step of the manufacturing process.  Each and every watch passes strict quality control procedures to ensure precision, water resistance and endurance.  The watches are tested under various extreme conditions including temperature variation, dust, humidity, impact and vibration.
Never compromising on the details, going beyond your customers' expectations, and delivering the best possible product – Their commitment to quality mirrors the way we do business.
We have supplied our staff with Torgoen Swiss Professional Pilot Watches and were surprised that a wide range of styles were selected, in fact, watches from eight different product lines were chosen, proving that the Torgoen line has something for everyone.
For more information on Torgoen, and their complete product line, visit their website.
ADVANCED AVIATION TEAM
Advanced Aviation  Team is a leading jet charter broker that share the same values as what Reynolds Jet is built upon.


Learn more about Advanced Aviation Team
CINCINNATI JET CENTER 
Cincinnati Jet Center is the new Fixed Based Operator that is servicing your needs at Butler County Regional Airport (KHAO)

The team are ready to serve you with world-class flight support, regardless the size of aircraft you arrive in.  From people who fly for recreation, to those that are flying for business they treat everyone with the red carpet service they deserve. Serving the cities of Cincinnati, Fairfield, Hamilton, West Chester and beyond, Cincinnati Jet Center is only 31 minutes from Great American Ball Park/U.S Bank Arena and Paul Brown Stadium.  
FBO Amenities:                                   Ground Services:                           Customer Services:
High speed internet                                   GPU                                                        Car rentals
Flight planning room                                 Lavatory service                                  Crew car 
WSI-weather                                               De-Icing                                                 Transportation – Limo, Taxi, Van, Airport shuttle
Conference room                                        Cargo handling                                     Gourmet catering
Pilot work station                                       Shell fuel                                                Complimentary coffee and ice
Crew lounge with cable TV                      Hangar storage                                      Kitchen
Snooze room                                               Aircraft maintenance                          Pilot supplies
Shower                                                                                                                           Aeronautical charts, sectionals, approach plates
Observation area                                                                                                         Hotel – special rates
Vending machines                                                            
Learn more about Cincinnati Jet Center