Its best-in-class high-speed cruise and payload/range performance, shorter takeoff distances, premium comfort cabin space and technological advancements, the powerful Learjet 40XR outperforms its competitors on almost every criterion.  The Learjet 40XR cabin is twenty percent larger than that of any other light business jet.  The well-appointed cabin capitalizes on its 363 cubic feet volume by offering seating for 6 passengers with a forward club-seating configuration and two forward-facing seats towards the aft.  This Cincinnati-Lunken based Learjet 40XR offers a maximum range of 1,800 nautical miles, connecting private individuals, entrepreneurs and corporate leaders with cities such as Van Nuys, Sun Valley and San Diego.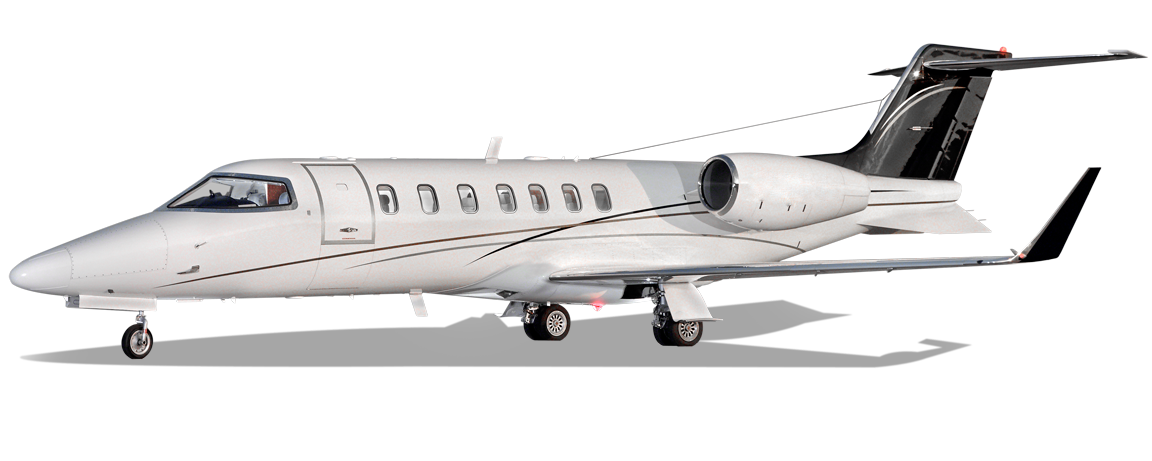 Passenger Capacity
Up to 6
Sleeping Positions
0
Maximum Range
1,800 nm
Baggage Capacity
15 cu.ft.Int | 50 cu.ft.Ext
Maximum Speed
535 mph
Maximum Altitude
51,000 ft.

---
Cabin Length – 17.8 ft.
---
Cabin Height – 4.11 ft.
---
Cabin Width – 5.1 ft.
---
Cabin Volume – 363 cu.ft.
---
---
Forward Refreshment Center
---
Forward Bulkhead LCD Monitor with Airshow System
---
Two-Zone Temperature Control System
---
Fully Enclosed Aft Lavatory
---
Bulkhead Sliding Doors for Complete Privacy
---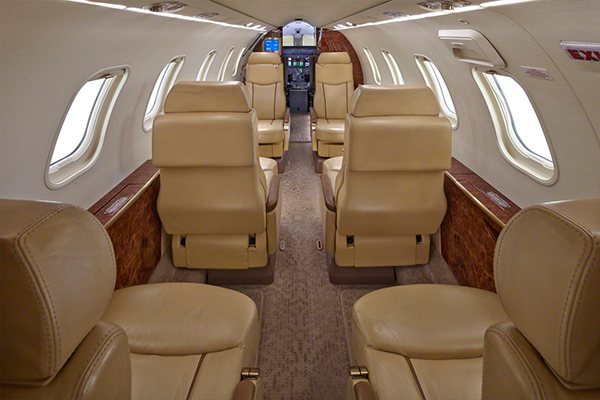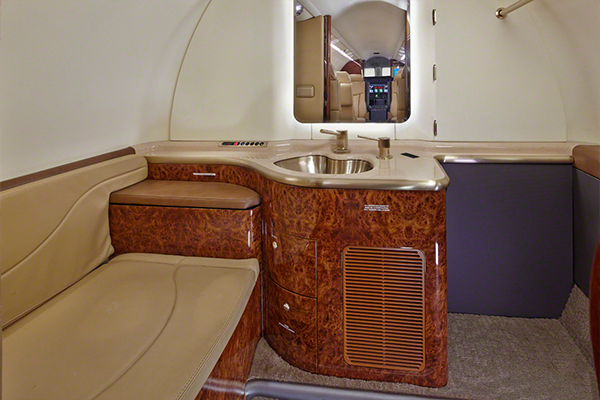 ---
Pre-Stocked Snacks and Beverages
---
Power Outlets Throughout the Cabin
---
Satellite Telephone
---
Stowable Tables
---
Belted Lav Seat
---
Range in Distance | 1,800 nm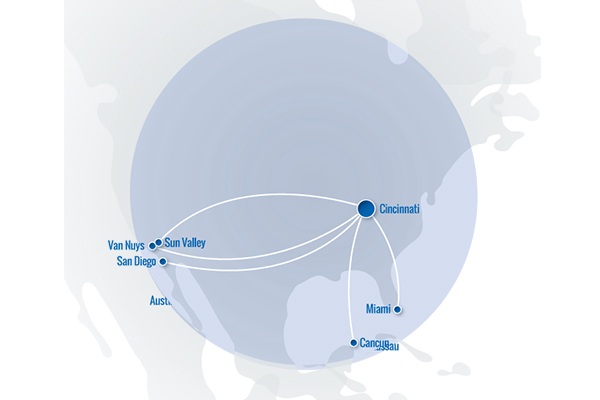 Baggage Volume | 65 cu.ft.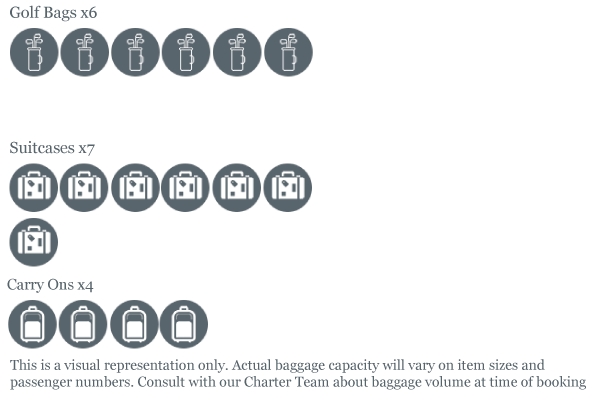 Explore Other Jets in Our Charter Fleet