"Be Extraordinary - The Difference Makers"
The Third Annual Cincinnati Business Aviation Symposium (#2016CBAS) took place on Thursday September 29, 2016 at NKU Griffin Hall Digitorium.
The purpose of each CBAS event is to:
– Bring together the leading business aviation companies and flight departments from the tri-state area centered on Cincinnati. This includes the metro area of Cincinnati, Dayton, Lexington and Louisville.
– Present the most current and relevant topics that affect us all.
– Provide an opportunity to network and work together to build a stronger local business aviation community.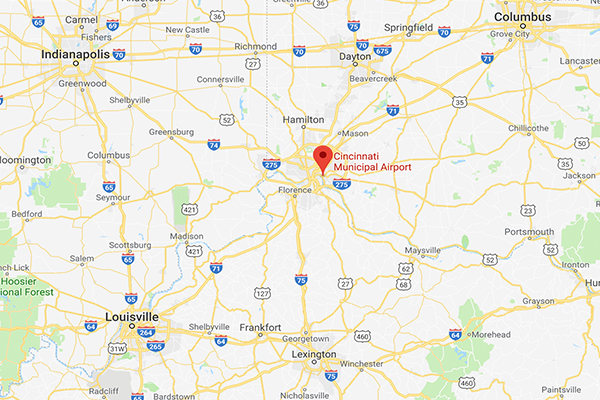 Watch Each Key Speaker's Video
Learn More About Each Speaker 
Bio | Lucille Fisher - President, Quality Resources

Lucille has over 30 years of experience in manufacturing and aviation. She developed curriculum and implemented training of various applications for a rapidly growing fractional aircraft operator that allowed growth without creating safety, production or services problems. She created and assisted with various operations manuals as Director of Inflight Services for Part 121 certification under the CSET process. As Director of Technical Support for a startup airline that was operating under Part 135, Lucille was charged with writing procedures and creating manuals for maintenance and operations.
Lucille has served on the National Business Aviation Association's Schedulers and Dispatchers committee and was Chair in 1998-1999. She participated in the Aviation Rulemaking Committee for the rewrite of the Code of Federal Regulations Part 125/135. She is the former Chair of the NBAA's Domestic Operations Committee.
Bio | Ashley Smith - Founder/President, Jet Logistics

W. Ashley Smith, Jr. has accumulated over 25 years of experience in both the commercial and general aviation industries. After serving various maintenance, operations, and flight management roles within the Part 91, 121 and 135 industries, Mr. Smith founded Jet Logistics in 20o2. The company has developed into both Northern Carolina's largest, and most diverse FAA-certified Part 135 air carrier and maintenance provider, as well as one of the nation's leading air medical transport specialists providers.
During his aviation career, Ashley has served as Director of Operations, Director of Maintenance, or Chief Pilot for various operations. He actively participates in organizations including NBAA, NATA and CAMTS, and is a former NBAA Chairman of the Domestic Operations Committee. Since May 2004 Jet Logistics and Reynolds Jet have led NATA, NBAA, and their respective operating members, along with CAE, Flight Safety and the FAA, to modernize training for air carriers operating under Part 135.
Bio | Bill Graham - Graham Corporate Communications

Bill Graham is a nationally-recognized speaker specializing in helping professionals be more likable communicators. Graham has spent his career helping people find powerful ways to tell their stories; in theaters, on television, in the office, and in the boardroom. Today, Bill helps people communicate better as leaders, managers, sales people, educators and elected officials through his keynotes and workshops.
For more than a decade, he served as Director of Creative Affairs for Procter & Gamble Productions, producers of the long running soap operas: Guiding Light, As the World Turns, and Another World. He created teams, developed writers, and helped producers make the complicated soap opera stories simple and memorable. Head-writers that he developed, and their writing teams, won Emmy Awards for Best Writing 5 of the last 7 years he was at P&G.
Bill is on the faculty of the US Chamber of Commerce's Institute for Organization Management, the Council of State Government's leadership programs for legislators, and he has served on the faculties of New York University's Tisch School for Hospitality, Tourism and Sports Management, and Seton Hall University's Leadership Communication program.
Bio | Rich Ochs - Chairman and CEO, Spirit Aeronautics

Rick Ochs has over 25 years of experience in Aviation with a focus on Avionics. Mr. Ochs started his aviation career in the United States Navy working as an aircraft carrier flight deck troubleshooter and preflight inspector on the avionics systems of Lockheed S-3 Viking aircraft. Since leaving the US Navy, Mr. Ochs has provided avionics technical and management services for such notable companies as Lear/Siegler, Executive Jet Aviation, ElectroSonics and Air Net Systems. Southern Air Transport employed him as an Avionics Department Manager and Maintenance Controller providing global avionics and special missions support for five Boeing 747-200, 5 Douglas DC-8-63 and 15 Lockheed C-130 / L-382 cargo aircraft operating for the USAF Air Mobility Command and Special Operations.
Mr. Ochs sits on the Aircraft Electronics Association's Board of Directors, National Business Aircraft Association's Maintenance Management Committee, National Center for Aerospace & Transportation Technologies' Aircraft Electronics Technician (AET) certification and accreditation committee & Avionics Installation, Integration, Navigation and Systems sub committees and the Youth Aviation Adventure's Board of Directors. Rick is also an invited member of the Honeywell, Rockwell-Collins and Universal Avionics dealer advisory panels.
He was awarded with the highest of honors from the Aircraft Electronics Association as he received the 2009 Member of the Year award for all of his positive contributions to the aviation and avionics industry. Rick has become a well-known representative and leader within the avionic community and he is always respected for his technical knowledge and life dedication to avionic expertise.
Bio | Allan Mann - Vice President, Operations, Reynolds Jet

Allan Mann's aviation career, that spans 28 years, started out in the Royal Air Force as a pilot.  During this time Allan has gained invaluable experience in general aviation, airline, corporate and charter, and has been on many sides of the industry.
Prior to joining Reynolds Jet in 2008, Allan's career highlights include the management of two general aviation airports, the running of two FBOs, started a corporate flight department – operating on 5 continents to 60 countries – and has flown aircraft ranging from hot air balloons to Boeing 727s.
In his current position of Vice President of Operations, Allan serves as the Director of Operations (Part 135), the TSA Aircraft Operator Security Coordinator and Company Drug and Alcohol Designated Employer Representative.  He is responsible for the safe and efficient execution of all operational aspects of the company, and oversees all operations personnel to ensure that customer's expectations are constantly exceeded.
Bio | Hal Shevers - Sportsman's Market & Sporty's Academy
The 2016 Difference Maker Award Goes to: Hal Shevers
THE DIFFERENCE MAKER AWARD is presented by Reynolds Jet each year to an individual or organization deemed to have made a significant and sustained contribution to the business aviation community.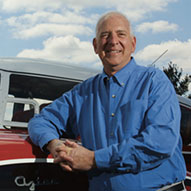 Founder and Chairman of Sportsman's Market and Sporty's Academy, Hal Shevers earned his private pilot's certificate in 1958. In the early days of Sporty's, Hal supplemented his income by giving flight and ground instruction. He was a pioneer in the first three-day ground school courses, which he developed (1963) and taught for the Aircraft Owners and Pilots Association (19966). Hal was awarded the Boy Scouts' Distinguished Eagle for his lifetime achievements in aviation. He is an Eagle Scout.
In 2007, Hal was inducted into the National Association of Flight Instructors Hall of Fame in recognition of his 40 years as a flight instructor and producer of educational products and material for pilots of all levels.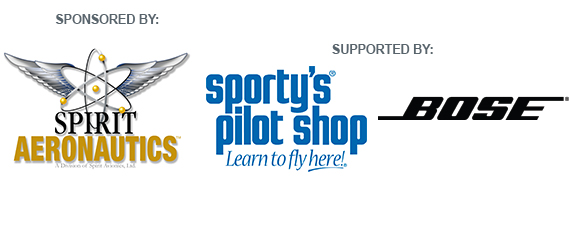 #2016CBAS Prize Giveaways: