"Teamship - The Art of Working Together"
The Second Annual Cincinnati Business Aviation Symposium (#2015CBAS) took place on Friday September 18, 2015 at NKU Griffin Hall Digitorium.
The purpose of each CBAS event is to:
– Bring together the leading business aviation companies and flight departments from the tri-state area centered on Cincinnati. This includes the metro area of Cincinnati, Dayton, Lexington and Louisville.
– Present the most current and relevant topics that affect us all.
– Provide an opportunity to network and work together to build a stronger local business aviation community.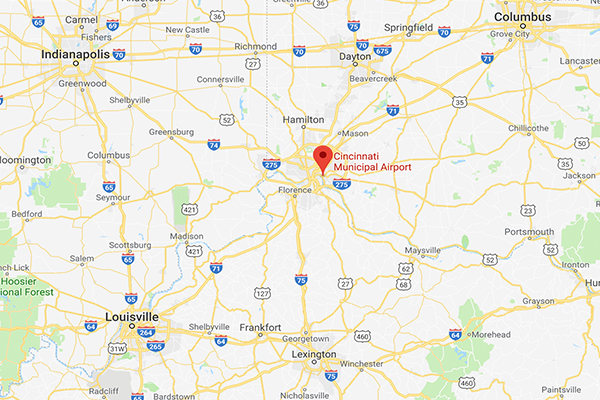 Watch Each Key Speaker's Video
Learn More About Each Speaker 
Bio | Ed Bolen - President & CEO NBAA
Ed Bolen became the president and CEO of the National Business Aviation Association (NBAA) in Washington, DC, on Sept. 7, 2004.
Prior to joining NBAA, Bolen was president and CEO of the General Aviation Manufacturers Association (GAMA) for eight years. Bolen joined GAMA in 1995 as senior vice president and general counsel. GAMA's board of directors elected him president and CEO in November 1996.
In 2001, Bolen was nominated by President Bush to serve as a member of the Commission on the Future of the U.S. Aerospace Industry. Established by Congress, the commission's objectives were to study and make recommendations on ways to ensure American leadership in aerospace in the 21st century.
Bolen was nominated by President Clinton and confirmed by the U.S. Senate to serve as a member of the Management Advisory Council (MAC) to the Federal Aviation Administration (FAA). He chaired the council from 2000 to 2004.
Bolen is the incoming chairman of RTCA, Inc., a not-for-profit corporation that functions as a Federal Advisory Committee to the FAA on matters related to communications, surveillance, navigation and air traffic management. He previously served as RTCA's vice chairman. He also serves on the Aviation Advisory Board of the Mitre Corporation, a federally funded research and development corporation.
Prior to his association career, Bolen was majority general counsel to the Senate Committee on Labor and Human Resources. He also served as legislative director for U.S. Senator Nancy Kassebaum (R-KS) and was a key player in the passage of the General Aviation Revitalization Act of 1994.
Bolen received his Bachelor of Arts in economics from the University of Kansas. He is a graduate of the Tulane University School of Law and holds a Master of Laws degree from Georgetown University Law Center.
Bolen, a recreational pilot, is also a competitive tennis player and former captain of the University of Kansas varsity tennis team.
Bio | Mike Millard - FAA Aviation Safety Inspector
Mike Millard is an FAA Aviation Safety Inspector at FAA Headquarters, Washington DC. During his 12 years with the FAA, he was the Principle Maintenance Inspector for Executive Jet Management before moving into management with responsibility for the FAA Certificate Management Team assigned to the Southern Air Cargo certificate. He is currently assigned to AFS-830, General Aviation and Commercial Division Flight Standard Service at FAA Headquarters.
He also teaches a variety of graduate and undergraduate courses for Embry-Riddle Aeronautical University, to include Human Factors, Aircraft Accident Investigation, Safety Program Management, Ergonomics, and Unmanned Aerial Systems to name a few.
He retired from the USAF after 21 years in aircraft maintenance, and moved to Ohio where he taught aircraft maintenance at an FAR Part 147 Aircraft Maintenance Technician school before being hired by the FAA.
He was a Crew Chief in the USAF on F-16's, U-2/TR-1's, T-38's, and A-10's. He was an Air Force Quality Assurance inspector over a civilian maintenance contractor at the USAF Academy on the T-3 aircraft and he spent three exciting years with the USAF Thunderbirds.
His civilian aviation background includes being an A&P, IA, DME, Senior Parachute Rigger and Pilot.
Mike is also a Wilderness Survival Instructor, and provides Wilderness Survival presentations for commercial and general aviation flight crews.
Bio | Allan L Mann - Vice President, Operations Reynolds Jet
Allan Mann's aviation career, that spans 28 years, started out in the Royal Air Force as a pilot.  During this time Allan has gained invaluable experience in general aviation, airline, corporate and charter, and has been on many sides of the industry.
Prior to joining Reynolds Jet in 2008, Allan's career highlights include the management of two general aviation airports, the running of two FBOs, started a corporate flight department – operating on 5 continents to 60 countries – and has flown aircraft ranging from hot air balloons to Boeing 727s.
In his current position of Vice President of Operations, Allan serves as the Director of Operations (Part 135), the TSA Aircraft Operator Security Coordinator and Company Drug and Alcohol Designated Employer Representative.  He is responsible for the safe and efficient execution of all operational aspects of the company, and oversees all operations personnel to ensure that customer's expectations are constantly exceeded.
Allan is also highly involved in industry groups as Vice Chairman of NBAA Domestic Operations Committee, member of NBAA Training Advisory Committee and Member of FAA Air Carrier Training Aviation Rulemaking Committee Working Group.
Bio | Aaron Goerlich - Aviation Attorney GGH
Aaron Goerlich joined the firm of Garofalo Goerlich Hainbach PC (then called Boros & Garofalo PC) as an associate attorney in 1982, and became a principal in the firm in 1985.  He has specialized in aviation law throughout his tenure with the firm.
With Garofalo Goerlich Hainbach, Aaron has represented the full range of the firm's clients, including corporate aircraft operators, aviation manufacturers, foreign and domestic air carriers, tour operators, cruise lines, and other companies engaged in air transportation and related businesses.  This work has included representation of clients before all of the U.S. federal agencies having jurisdiction over aviation issues, as well as extensive transactional and commercial work.  Aaron has conducted numerous seminars on U.S. Department of Transportation regulations and related requirements, and has served as an expert witness in that field.
Aaron received a B.A. degree in Political Science from Tulane University in 1977.  He earned his law degree, cum laude, from the same university in 1980.  Upon graduation from law school, Aaron joined the Florida firm of Fleming, O'Bryan & Fleming, where he practiced for two years before returning to his native Washington, D.C.  While practicing in Florida, Aaron concentrated in the area of general civil litigation, representing various clients before state and federal courts.
Aaron is an active instrument-rated pilot, having held his pilot's license since 1973 and operating an aircraft out of Gaithersburg, Maryland.  He holds an AV (highest) rating from the Martindale-Hubbell Law Directory, served for six years as a trustee of The Kingsbury Center, a non-profit educational institution, and is a member of the Lawyer-Pilots Bar Association and other professional organizations.  He is a member of the Regulatory Issues Advisory Group and the Domestic Operations Committee of the National Business Aviation Association, and has made numerous presentations at NBAA conferences and similar professional-education events.  Aaron spearheaded creation of the NBAA Operational Control Handbook published in October 2012.  He is admitted to the Bar of the District of Columbia.
Bio | Jason E. Maddux - Aviation Attorney GGH
Jason Maddux joined the firm of Garofalo Goerlich Hainbach PC (GGH) in 2005.  He has an emphasis on regulatory and contractual matters and enforcement proceedings.  Jason has assisted domestic and foreign carriers in obtaining various U.S. operating licenses.  He has advised corporate and individual clients on whole and fractional aircraft transactions and has aided clients performing transactional due diligence for the purchase of, or investment in, aviation entities.  Jason also has represented clients involved in enforcement matters before the U.S. Department of Transportation (DOT), Federal Aviation Administration, Transportation Security Administration, and U.S. Customs and Border Protection.
Prior to joining GGH, Jason was with the litigation department of Skadden, Arps, Slate, Meagher & Flom, LLP.  He also interned for the Office of Aviation Enforcement and Proceedings and the Office of International Law at DOT, as well as the U.S. Senate Judiciary Antitrust Subcommittee.
Jason earned a B.A. in International Studies with a minor in German, magna cum laude, from American University in 2001.  He received his J.D., cum laude, from the American University Washington College of Law in 2004.  Jason is admitted to the Bars of the District of Columbia and the State of New York.  He also holds a private pilot certificate.
Bio | Scott Bolger - Area Executive Vice President, AGRMS
Mr. Bolger is Area Executive Vice President of the aviation practice of Arthur J Gallagher. Scott has more than 20 years of experience in the aviation insurance industry and his responsibilities include the production, servicing, and marketing of a broad range of aviation clientele including major aviation manufacturers, airlines, airports, corporate flight departments, flight schools, and commercial aircraft operators.   Mr. Bolger is uniquely qualified in the aviation brokerage world in that he is commercial multi-engine flight instructor and holds an airframe and powerplant mechanic license.  Scott also successfully built and test flew his own experimental aircraft.
Scott holds a Bachelor of Science in Aviation Management and an Associates Degree in Aviation Flight from Southern Illinois University.  Scott has also earned his Chartered Property Casualty Underwriter (CPCU) designation and has completed his Associates Degree in Risk Management (ARM).

#2015CBAS Prize Giveaways: